I.Gorman Jewelers
DESIGN, WEB DESIGN, RETOUCHING

︎


E-commerce website for I.Gorman Jewelers, created to compliment their brick-and-mortar showroom in downtown Washington DC. The interface for product browsing was created from scratch, allowing for a thoughtfully considered shopping experience that works seamlessly across all devices.

To compliment the site overhaul, we refreshed the brand with new color and typography palettes, and introduced a new look to product photography.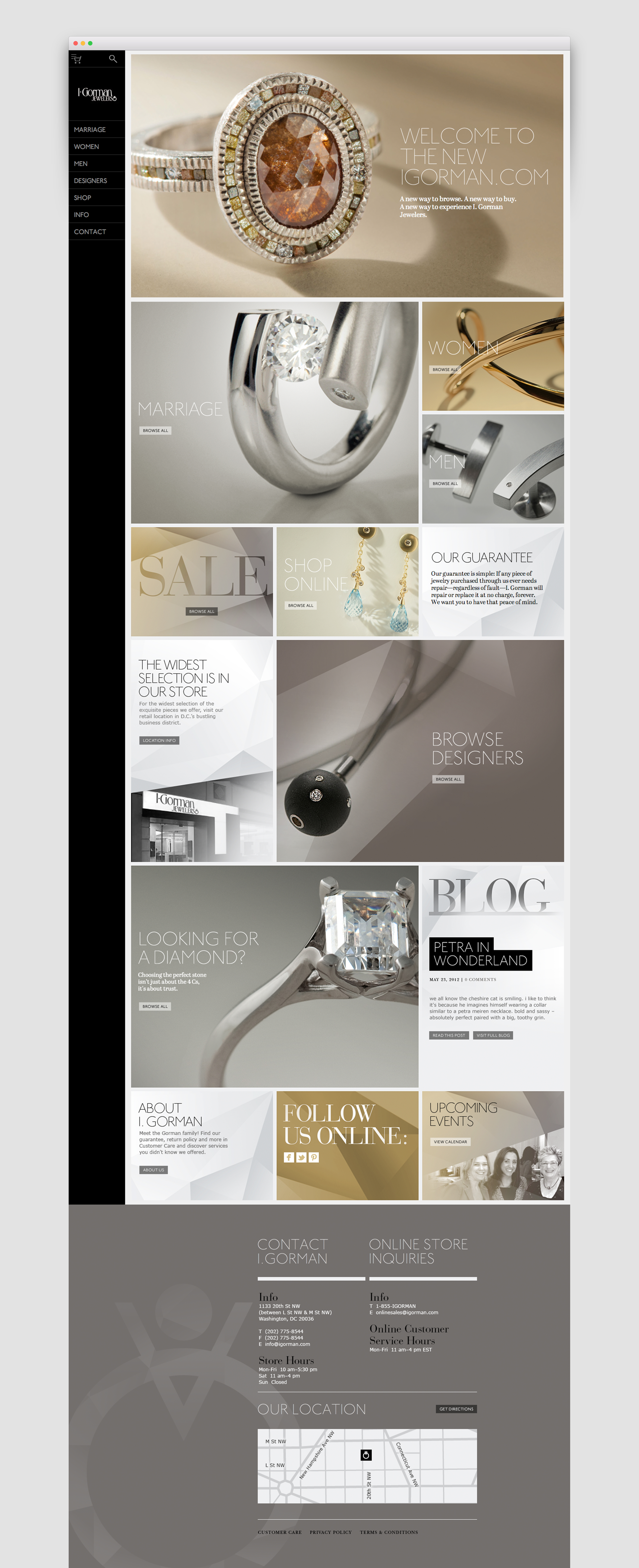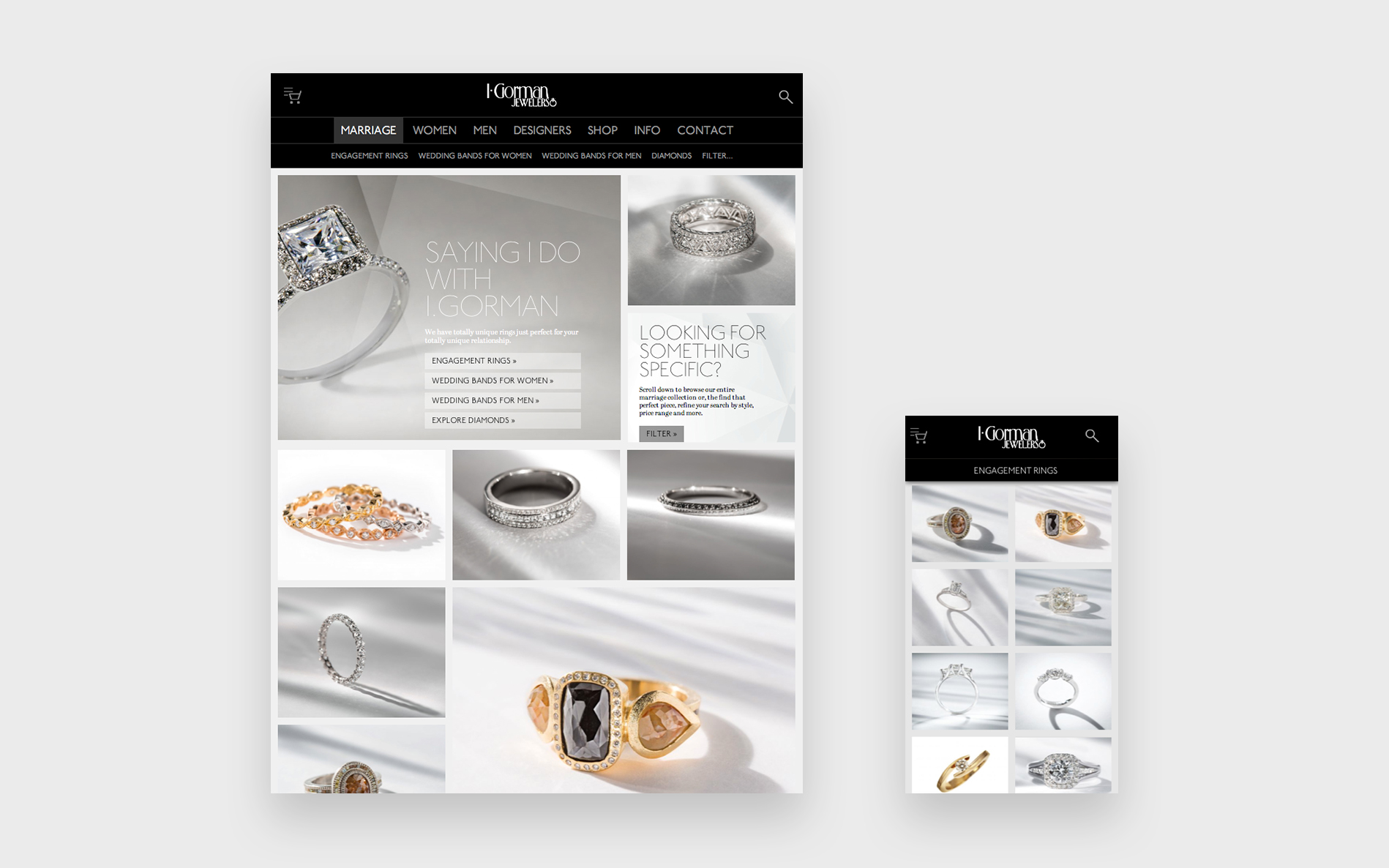 Completed while employed at B. Creative Group (BCG); Creative Direction: Christian Lallo; Photography: Gary Landsman